We at KnowledgeBuddy strive to provide up to date java programming tutorials for beginners in order to help students and geeks to learn the beauty of this programming language for free in a systematic and organised manner. Each and every tutorial present in this site has been designed and developed in order to provide the learner with a Step by Step understanding about the core concepts of Java programming and thereby understand absolutely any java code which he/she may be presented with.


Presently, we at Knowledgebuddy have taken measures to complete the following java programming video tutorials,


1. Creating a database connection for a Java program in Windows
2. Developing an Access database connection using Java code
3. Connecting a notepad file with a java program
4. Implementing various data structures in java (including, stack, queue, binary tree, linked list, hash map etc)


The reason that this website has mainly focused on video tutorials is because of its higher retention capability to the viewers mind as well as to provide a better understanding about java code and its implementation based on different java programming techniques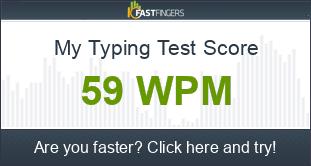 Visit the Typing Test and try!